/
/
/
Software Defined Compliance
Comprehensive security framework to protect critical cyber assets and ensure successful audits.
INTEGRATED COMPLIANCE
INTRINSIC SECURITY
Zero Trust Model
Data-centric security for regulatory alignment.
Advanced business strategies today are driving the adoption of disruptive technologies in an effort to increase interaction with customers, partners and suppliers. In this ever changing technologically advanced and integrated world, IT systems are continuously being subjected to severe advanced security threats.
Industry and government regulations, such as PCI, FedRAMP, OSFI, HIPAA and ISO, have been created in an effort to protect computer environments from security attacks and data breaches; but, the implementation and maintenance of compliance requirements is often a financial burden and an operational constraint to innovation. More sophisticated methods to remediate compliance gaps imply isolation of the backend systems, often leaving the client interface and partner integration at risk of intrusion.
The cornerstone of Bluefabric architecture is a method of de-identifing and masking sensitive data at the closest point to its owner. Protecting the data at the point-of-capture or at the point-of-entry enables unprecedented levels of data security while in transit, during processing or at rest. This ultimately prevents "contamination" of your systems, while not requiring re-design of your processes and applications.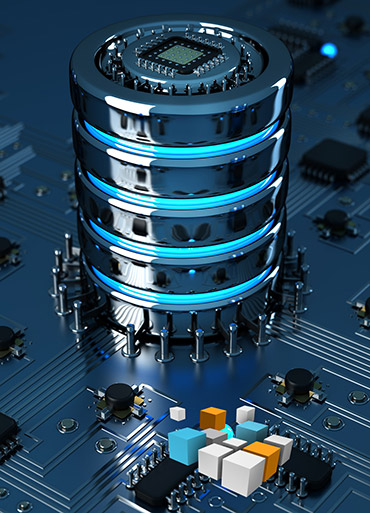 AVERAGE DROP IN PROBABILITY OF A DATA BREACH. LOST CYBER ASSETS ARE NOT A CONCERN.
AVERAGE INCREASE IN SERVICE FLEXIBILITY. DATA INTEGRITY AND CONFIDENTIALITY MAINTAINED.