/
/
/
Compliance as a Service
Next-generation implementation of cloud security purpose-built for regulatory compliance.
HOSTED COMPLIANCE
MANAGED SECURITY
Hosted Service
Next-generation standard for cloud security.
In today's rapidly changing business environment, the business of Data is changing too. The amount of data collected, from where it is collected, stored and transacted, and how it is used within business is evolving at a staggering pace. The regulatory compliance requirements mandated to safeguard this data has added a layer of cost and effort equal if not greater than that needed to secure the data itself. Many of today's data security solutions are not keeping up or provide only part of a solution.
The Bluezone cloud service enables unprecedented levels of information protection, collecting sensitive data at the closest location to the point of capture, where it is de-identified and masked. The data remains in this state while in transit, during processing and at rest, without losing any internal business functionality.
Bluezone safeguards your critical data with the highest levels of security and compliance. Every Bluezone environment is a state-of-the art, hybrid bare-metal cloud, designed for secure processing of data-intensive workloads while maintaining scalability, flexibility and operational efficiency. All within a framework that provides a cost effective way of meeting regulatory compliance.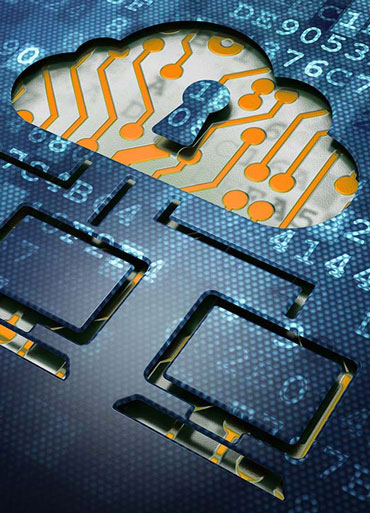 AVERAGE REDUCTION OF RESPONSE TIME. DIRECT LINKS TO PARTNER CLOUD SERVICES.
AVERAGE COST SAVINGS ON CORPORATE WAN ACCESS. COMPLIANCE CERTIFIED.